It's been ages, since I did a review and I couldn't even do the wrap up. I planned to do it with May's Wrap up but now I have decided that I should just get on with it. I won't be doing the Solo reviews for these books because of the wrap up. Plus, writing a review on these books means literally revealing everything :p.
So, in April I finished reading the Rock Chick Series – Kristen Ashely, and everyone's crazy about the series so I decided to check it out. Honestly, it was really funny, I read the whole series within three days. I think, overall I gave the almost every book 4roboraters. so the thing is that with this series I can't actually write a review. You need to read to get it, and I totally understand what all the fuss is about. The cover is of the first book of the series, plus Lee scared the hell out of me as well. I liked all the female characters.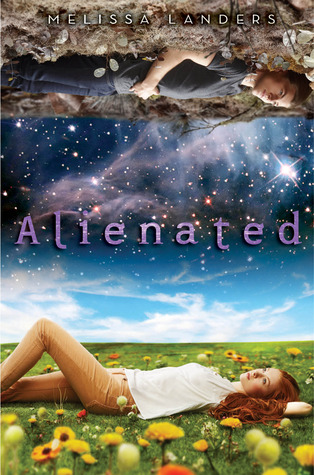 Alienated – Melissa Landers, I enjoyed reading it but it reminded me so much of the CW series Star – Crossed that I was kind of annoyed. There were parts where I wished things should have ended differently but, over all, I didn't hate reading the characters. Plus, sometimes the guy would say the most ridiculous things making me laugh. I definitely liked that ending.
I also read the Blackthorn series– Lindsay J.Pryor . I think plot wise a lot of things were happening and considering all types of species were involved, I enjoyed reading it.