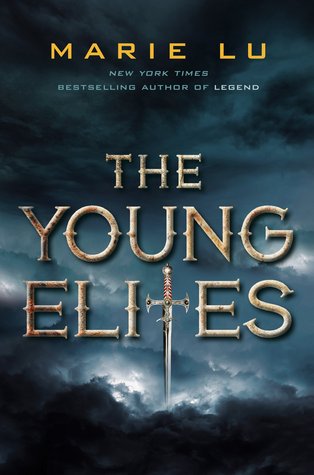 I was a huge fan of the Legend Series and it was a total heart breaker. So, my anticipations for The Young Elites were exceptionally high and I wasn't disappointed. I don't even know what to say, it was epic-  just read it already. I am into elemental magic and when you add some creepy stuff into it- it makes my day.
By the end of the book my jaw was no where near my face. The characters were brilliantly portrayed. It was action packed and  the plot was so rich, I am just like what would happen in the next book. My curiosity meter is near a melt down. It reminded me why I enjoyed reading books. Visualizing the world she has created is pure pleasure. I want a show on this book already.
Deception was the core ingredient of this book and sadism is what I eat and breathe. Excruciatingly exciting and written marvellously .
Teaser: "So. Tell me,little wolf. Do you want to punish those who have wronged you?"
Me: "I am thinking about The ORIGINALS NOW. :)"
My Rating: 5 stars