Heyy Everyone, Hope you guys are enjoying the holidays.:)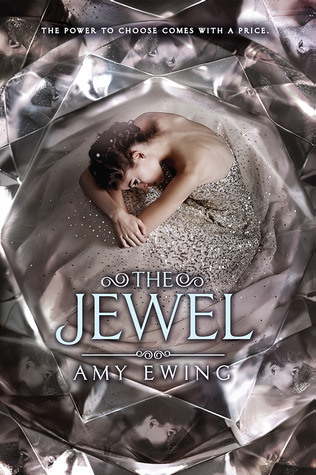 So, I read The Jewel a month back, I think. It definitely has the similar vibe of The Selection by Kiera Cass, considering the Royals are involved and the pretty dresses. Apart from that it's totally different. I haven't read a lot of books which involve surrogates, so, I didn't hate this one. I was more involved into the type of world the author had created. I adore the plot,  but hate the romance, for me it was just there. It was annoying, I don't believe in love at first sight stuff. You need time to fall for a person, the romance was rushed and all over the place for me.
I remember, that I was curious about what would happen next because of the crazy side characters and twisted political stuff.  The ending was a surprise, and I don't know, I want to read the next part. It's like, I don't know how to describe this book. It shows a brutal side of humanity, where people aren't cherished for being humans.  They are just kept as slaves,life of another holds very little value. That is something we already witness but we turn a blind eye towards it.
I just love the cover, it's typical but I like it. 🙂
Teaser : "We are going to get you out."
Me: "Please,do that."
My Rating: