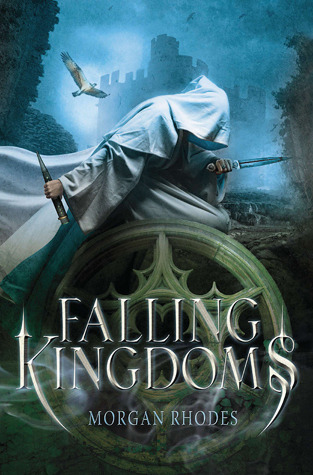 I don't exactly remember why I wanted to read Falling Kingdoms but last week, I was eager to read it. I remember I wanted to read it for a long time but every time I stopped after reading the prologue. I wasn't into high fantasy back then but these days, I have realized that since last year, I have been mostly reading high fantasy genre. I read a couple of high fantasies before but back to back, I never did that. I am deadly positive, I entered the high fantasy genre in the early 2014 with the release of Sea of Shadows by Kelley Armstrong and Throne of Glass by Sarah J.Maas.
Back to the main thing, I have to say when I started reading Falling Kingdoms, I was a bit lost with the Kingdom POVs-lol. Then after a while I got a knack for it and I was addicted. With Falling Kingdoms, I was eagerly waiting about what would happen next. The whole time it felt like I was walking on shattered glass. It was highly stressful, in the most epic ways.
In the beginning, I didn't like Cleo's character but after a while I started enjoying her personality. She had an opinion about everything and voiced it without even thinking twice about it. Sometimes you like character's like that. I couldn't read Magnus's character, since the beginning, he did the most unexpected things. He was worrisome at times and his track line with his sister Lucia was just crazy. Game of Thrones crazy:p.  I am trying so hard, but it feels like I am spilling secrets. With Jonas, everything seemed normal even when he wasn't.  His character makes me think about Arya of House Stark :p.
In short, I liked everything about the first book. It was smart, breath taking, and captivating. Each character was drastically different than the other and they all were fighting hard to achieve what they believed was right. The story developed at a faster pace than I expected but it was extremely great. I had a lot of fun with this one. Yes, sometimes I expected what would happen next, but when it did. I wasn't bothered. The world the author has created a world that sticks in your mind- in this case it was engraved.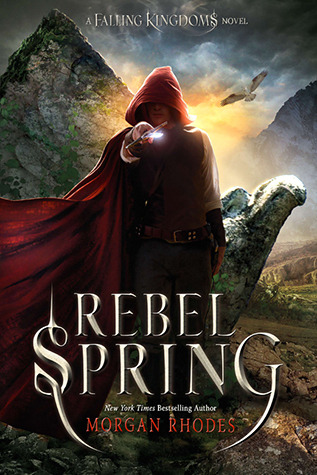 When I finished reading the first book, I had my hands on the next. Rebel Spring was a pleasant surprise, that knocked me so hard that I  officially officially declared that I was head over heels with the series. I was going crazy with the further developments. I wanted to know more, even with the introduction of the new characters, my heart kept beating fast. I don't want to give spoilers, but this book was just plain crazy. There were so many moments where I paused and re read just to confirm the proceedings. It felt like a rollar coaster ride, where at the end my mind was messed up. Literally, no kidding. I knew, I was obsessing over the characters. I was practically in love with everything. I loved all the secrecy, plot twists, the political drama, Magnus :p and let's not forget Jonas. I think I like them both equally, I can't choose between them. This series involves elemental magic and time to time I express my weird interest in elemental magic. I am fond of such books and ooooh. At this point, I am literally thinking about what to say next, because I know that any second I would just write down spoiler content and might ruin the fun. I absolutely adored this book. I remember hyper ventilating, and that wedding scene was just brilliant. My eyes were about to pop out:p. The marriage scene reminded me of King Geoffrey's wedding. Game of Thrones, I am addicted to you.  Another thing I loved about this book was that every next second someone was dying. it was like a blood spree. Even in the first book, there is just death.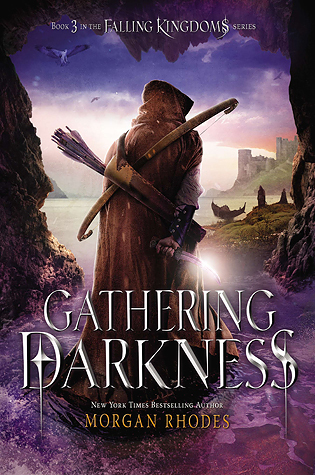 When I started reading Gathering Darkness, I had no idea about what was happening around me. It was 3 at night and I was hell tired but I didn't stop reading. The plot developed so quickly, It ended too quickly.One moment, you think that this would happen next but then suddenly something else would happen. The characters are all so twisted and almost crazy, it's unbelievable. I think this book has damaged me or something because I desperately want the next book. I know, everyone's dead but I want the next book. There is soo much tension between the characters that it's just crazy that they keep breathing, any moment it feels like they would crush the other. They love and hate things at complete extremes that even they are confused. Its just brilliant, such delicate details that make these characters and they are almost on the brink of completely unravelling and entirely loosing themselves. At this point, I don't know who will end up with whom. I do know in doing so, whom might loose their heads entirely. This series up till now is playing the love hate game.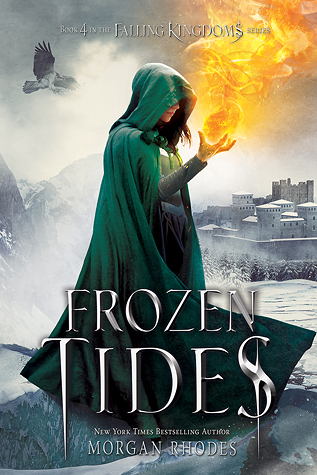 Extremely excited for the next part, holding my breath. I am shipping a sail in which I might end up drowning but I will take my chances. The love lines are so twisted it makes you go crazy. The revelations literally slap you with cold water. The cliff hanger ending makes me crazy…. all in all I am absolutely, entirely in in love with the series. You can call me crazy, honestly I might believe you :p. Plus, don't you just love these covers. This series was all feels for me.
Teasers: Falling Kingdom: "And i'm not an evil bitch who rejoices in the death of others."
Rebel Spring: " I will never be forced to marry someone I hate. And I hate you."
Gathering Darkness: "If you try to steal the crystal, we will have a very serious problem, you and I."
My Rating: (All Three)