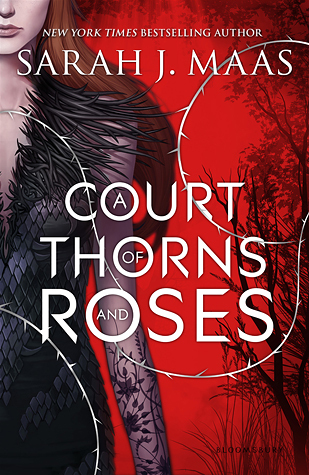 I was clearly excited for the release of A Court of Thorns and Roses,  I really like the way Sarah writes and I am a big fan of her Throne of Glass series. So, I had huge expectations for this book. I think I have mentioned earlier, that I rarely read Fae books and I must have read two or three Fae series. I am not really into the Fae world but I definitely liked this one. It has that Beauty and the Beast theme happening around, and it didn't bother me because this is a retelling. Its the first Beauty and the Beast retelling that I actually liked. *Yayyy*. She managed to portray a world you are eager to know about.
The story has twists and turns, fair amount of drama and lets not forget the jaw dropping moments. I don't know how I feel about Tamlin because in the beginning I was liking his character but midway I changed my team:p. I was more into the second half of the book. I liked the concept of courts and we get to see some political drama lol. I enjoyed the book but in comparison to her other series I think I like The Throne of Glass more.
If you really love Fae world then you must read this one. Plus, I am in love with the cover.
Teaser:
"Because your human joy fascinates me—the way you experience things, in your life span, so wildly and deeply and all at once, is … entrancing. I'm drawn to it, even when I know I shouldn't be, even when I try not to be."
Me: * looking here and there* "Ookaayyy." 😀
My Rating: