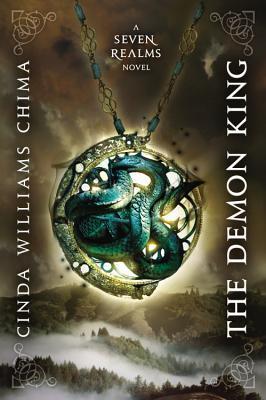 When I started reading The Demon King by Cinda Williams Chima and I didn't know what to expect. I know people adore this series so ,when I jumped into her world, I had some expectations.
The way the story has been written and the world she has created created it is quite difficult to expect what would happen next. I really enjoyed that the characters are so different from each other and each one of them are memorable. I love books with P.O.V's because they give you a much detailed insight about things and creates a sense of mystery. I don't think any of these character's reminded me of anyone which is interesting. Han's character is mysterious in a way, he is always playing some kind of role, I really enjoyed unraveling this character. He lives in complete different worlds. At first, I was a bit confused but after four chapters I began to indulge myself into the world. The plot was intriguing, the author provides with a lot of detailed visual information, and you can sense the world around yourself. Highly dangerous and intoxicating.
With wizards its always difficult because sometimes you end up loving them or hating them but I really liked the wizards of this series. There is so much going on in the first book, I was quite amazed.Surprisingly, I don't hate Micah. Raisa has a whole lot of stuff going in her head, and she wants to do what feel right to her. She is not easily dictated, I don't know how I feel about Amon's character, I am not bothered by him but I do not entirely like him.
Honestly, I don't know know how to express what I felt after reading the book. I think you have to read it to understand why I loved it so much because words can't seem to do justice.
Teaser:
"Does Bayar know who you are, boy? Does he know you have this?"
My Rating: