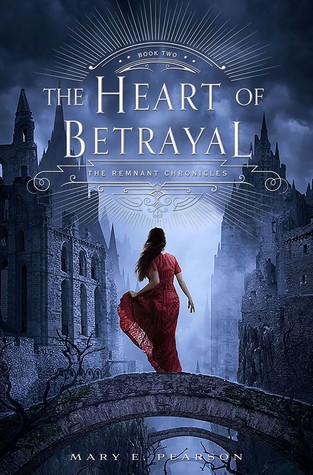 I was really excited about The Heart of Betrayal. I remember I had difficulty in liking the The Kiss of Deception but after I was totally immersed into that world I loved it. Literally my hopes were sky high for this one. I like the authors writing style and she manages to create an environment where you are curious about the plot. 
I think I read The Kiss of Deception early this year. So, I didn't have to wait a long while for this one. I loved the ending of the last book. The start of this one was interesting and I must say I really like Venda in a creepy way. Plot twists were present and I did expect certain events in the plot and I wasn't surprised when they occurred but the way it was written was a pure delight.
I liked the entry of the new characters, and I must say I loved Komizar. I have a thing for evil characters and he was pure evil. I liked Kaden more in this book, because we get to see the world he comes from and a better insight to his innerself. I don't know how I feel about Rafe's character anymore, I like him but I think that I need something epic to fall in love with his character. I adore our female protagonist, I love the fact that she plays games even when she isn't in the position to do so. Overall, I had fun with this one and I am certainly excited for the final book.
Teaser:
"Yes, royals know how to do things beyond counting our twelve toes."
My Rating: